Mazda CX-5 vs Nissan Rogue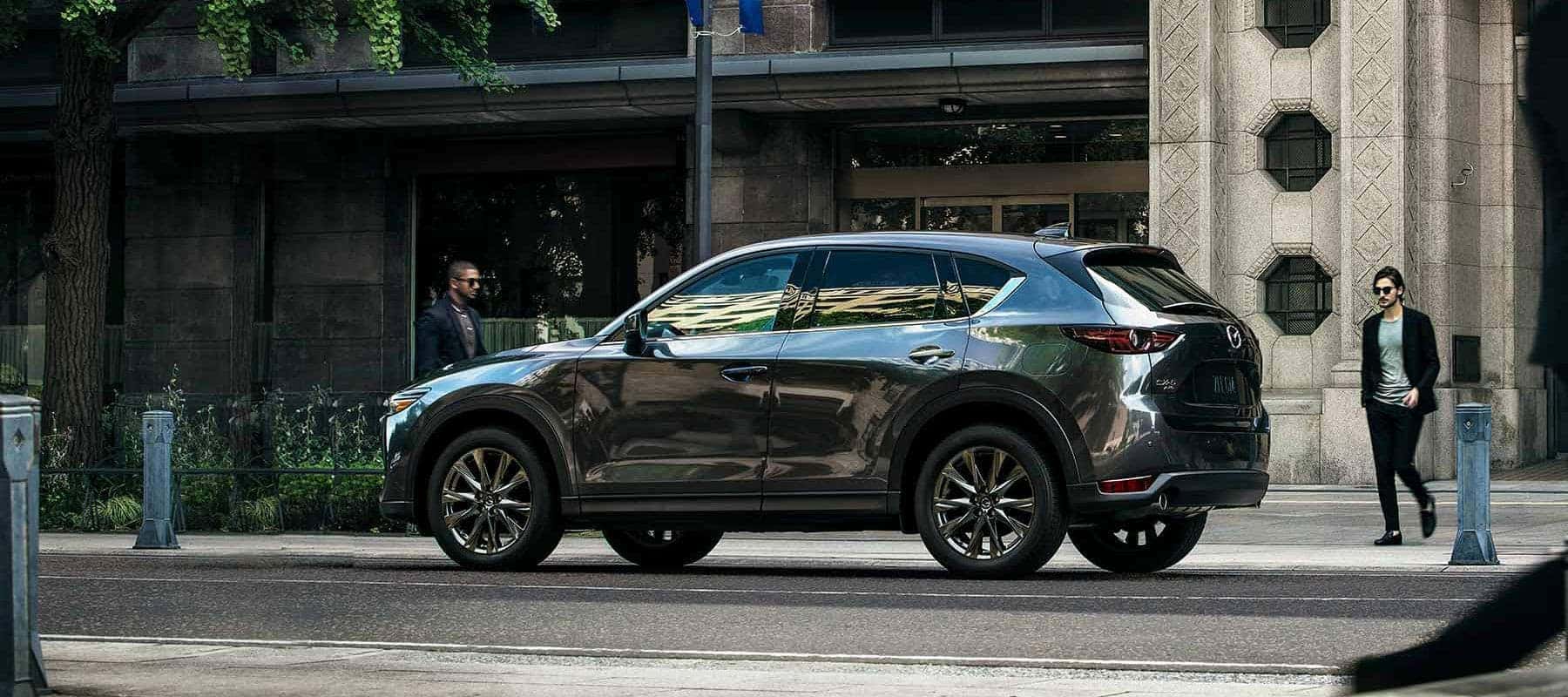 An SUV that offers a versatile and sporty driving experience is ideal for getting around Harrisburg, Mechanicsburg and Carlisle. Add in some luxury to your requirements and you'll have plenty of quality contenders to consider.
What are some of the top SUVs that meet those qualifications? Who offers more of what you want when you look at the Mazda CX-5 vs Nissan Rogue? We've put together this comprehensive CX-5 vs Rogue comparison to help you decide which SUV is right for you.
CX-5 vs. Rogue: Performance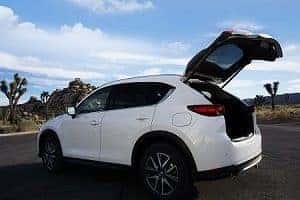 The Mazda CX-5 gives you a mix of power and performance in an upscale compact SUV. It has a 2.5L SKYACTIV®-G 4-cylinder engine that gets up to 187 horsepower and 186 lb-ft of torque.
With SKYACTIV® TECHNOLOGY, Mazda uses lightweight materials to get better performance and consume less fuel. The engine is also equipped with Cylinder Deactivation to help improve its efficiency.
Along with this engine's power, you'll be in for a great drive with the SKYACTIV®-Drive 6-speed automatic transmission with manual-shift and Sport Mode. This gives you greater control of your drive by giving you the freedom to control the gear shifts without a clutch
On top of providing you with a fun and more in touch driving experience, the Mazda CX-5 is also able to use that power to help you out. It has a maximum towing capacity of 2,000 pounds.
The Nissan Rogue also has a well-designed engine, but it isn't able to produce as much power. It has a 2.5L 4-cylinder engine that gets up to 170 horsepower and 175 lb-ft of torque. The transmission also doesn't give you the ability to control your gear shifts.
Without the lightweight SKYACTIV® Design, and with less horsepower and torque, the Nissan Rogue is only able to tow up to 1,102 pounds.
Mazda CX-5 vs. Nissan Rogue: Design
To compliment its light engine and Sport Mode transmission, the Mazda CX-5 was designed to give you excellent handling and a smooth drive.
It all starts with the SKYACTIV-VEHICLE DYNAMICS with G-Vectoring Control. This feature enables the Mazda CX-5 to get improved steering and manage more extreme curves.
It uses its compact frame to help give it a sporty drive as well. At only 66.2 inches tall, it has low center of gravity to help with it's agility. Its quickness comes from its 106.2-inch wheelbase, 72.5-inch width and 179.1-inch length.
The Nissan Rogue wasn't built to offer the same kind of agile handling. It's a larger SUV and steers like one too. At 184.5 inches long and 68.5 inches high, it's difficult to get the same quick steering out of it.
Mazda CX-5 vs. Nissan Rogue: Interior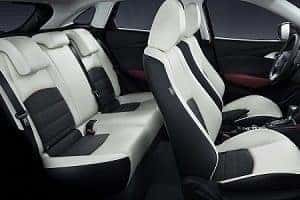 Inside the Mazda CX-5 you'll find a refined interior that perfectly brings the cabin of a luxury car onto the body of an SUV.
Finely stitched leather seats await you during your drive, plus the doors and dashboard feature natural wood trim.
In this well-designed cabin, the backseat passengers can be as comfortable as those riding up front. There's available heated rear seats, plus USB charging ports in the second-row arm rest.
The interior of the Nissan Rogue is also stylish with available leather seats, but it doesn't offer as many amenities or options. There's no available wood trim and heated seats are only available for the driver and front passenger.
The Right SUV For You
After our CX-5 vs Rogue comparison, It's clear that when you want a sporty drive in an SUV that will turn heads around Harrisburg, Mechanicsburg, and Carlisle, the Mazda CX-5 is a terrific choice.
To learn more about it and this Mazda CX-5 vs Nissan Rogue comparison, contact Faulkner Mazda and take a test drive.