Mazda CX-9 Dashboard Light Guide

Ever been behind the wheel of your Mazda CX-9, driving the streets of Harrisburg, Mechanicsburg, and Carlisle when a light pops up on your dashboard? Though this might result in instant panic, rest assured that most of us have been there before. And at Faulkner Mazda, we found educating yourself is the best way to limit worry.
This is why we have created this Mazda CX-9 dashboard light guide. Below, you find what the different symbols mean and what to do when they decide to show themselves. Though some of these lights might mean there's an issue, there are some lights that shouldn't cause alarm at all. Let's jump right in.
Mazda CX-9 Red Warning Lights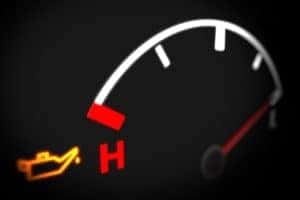 Brake System Warning Light: When this light is illuminated, there could be a problem with your braking system or your brake fluid may be low. Park your vehicle when it is safe to do so and contact your local Mazda technician. Do not continue to drive when this light appears as limited braking power is dangerous.
Charging System Warning Light: Seeing this symbol indicates there is a malfunction in your alternator or charging system. Pull off to the side of the road safely then turn off your engine and all electrical components. Then, reach out to an authorized Mazda repairer to assess your Mazda CX-9. Do not drive when this light is on because your engine could stop without notice.
Engine Oil Warning Light: If your Mazda CX-9 has low oil pressure, this light will show itself on your dash. You should not drive your vehicle with low oil pressure, as it can lead to further damage under your hood. Turn off your car, wait for it to cool down, and check your oil. Add more oil if needed. If the light remains on, make an appointment at your dealership's service center.
Mazda CX-9 Yellow Indicator Lights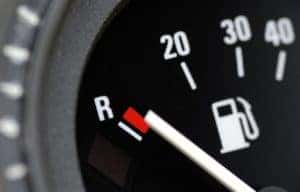 Power Steering Malfunction Indication: If there is a problem with your power steering, this light will illuminate. And though your steering wheel will still work, it will be harder to control. To resolve this issue, head into a professional service department right away.
Electric Parking Brake Indication: This light will show up if there is something wrong with your electric parking brake. As this function is crucial for many parking situations, have your Mazda CX-9 inspected by a certified Mazda tech as soon as possible.
Low Fuel Indication: When your vehicle is low on gas (2.3 gallons or fewer), this light will illuminate to remind you to fill up. Make sure to visit a gas station as soon as possible. Running out of fuel while driving can be dangerous and lead to accidents or getting stranded in unknown areas.
Clear Your Dashboard at Faulkner Mazda
We hope our Mazda CX-9 dashboard light guide has shed some light on your dashboard indicators and warnings. If you're seeing any of the above lights and need assistance, schedule an appointment at our professional service center today. Our certified technicians can resolve the problem, allowing you to hit the streets of Harrisburg, Mechanicsburg, and Carlisle safely.