Why Buy Mazda Certified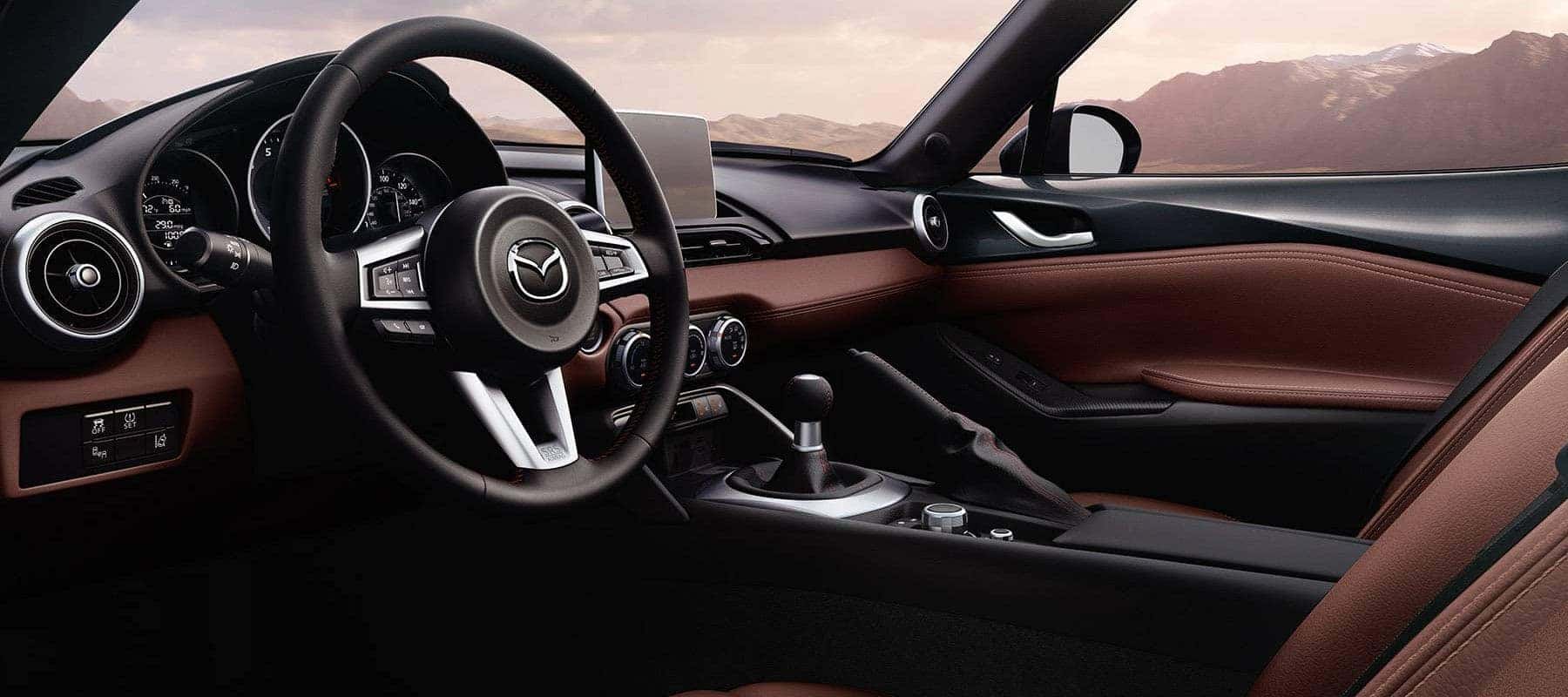 There are several reasons to buy a pre-owned vehicle, but there are dozens of reasons that you should consider the purchase of a Mazda Certified Pre-Owned vehicle. When you buy certified, you're buying a guarantee that your car is of the highest quality possible for a pre-owned vehicle. In the Harrisburg, Mechanicsburg, and Carlisle areas, you can't go wrong with a Mazda, but certified is even better.
At Faulkner Mazda Harrisburg, all of our late model vehicles are subjected to a rigorous inspection to ensure that only the right vehicles make their way to our certified lot. Only the Mazda cars and SUVs of the highest quality make the cut, so our customers can rest assured that their vehicle is the cream of the crop.
Shop Mazda Certified Pre-Owned Inventory
The Mazda Certified Pre-Owned Process
In order for a vehicle to become certified, it must first be put through a 160-point inspection. Trained Mazda technicians look over each vehicle with a fine-toothed comb and look for any indication that it may not pass muster to become a certified vehicle. Although this inspection is quite intensive, we also offer our buyers a complete vehicle history report that allows you to see where your car has been.
Any deficiency with any major or minor part will exclude the average Mazda vehicle from obtaining the certified status. As each component of the vehicle is examined, our service professionals are looking for outstanding quality and complete functioning. In order to award a vehicle with the certified seal, it must be of the utmost quality, including aesthetics.
Perks of Certified Pre-Owned Mazda Harrisburg PA
When you buy certified, you're already guaranteed that your pre-owned vehicle is coming to you straight from the inspection, so you can more easily rest assured. However, your peace of mind isn't the only perk. Each certified vehicle comes with a 7 year or 100,000-mile limited powertrain warranty. From head to toe, your car is covered and with our zero-deductible program, any repairs you need may end up costing you nothing.
In addition to the powertrain warranty, we also offer a 12-month or 12,000-mile extended warranty for your vehicle that kicks in when the manufacturer's warranty is no longer in effect. Should that warranty have expired prior to your purchase, this one will kick in on the day you leave our lot. In addition, our certified buyers are given the option to purchase additional coverages such as our Total Advantage or Extended Confidence Plan.
Added Benefits of Mazda Certified Pre-Owned
While the warranty information is solid enough, we aren't stopping there. Our certified buyers are treated with the utmost respect and care and as a result, they are offered complimentary 24-Hour Emergency Roadside Assistance. Whether you've run out of gas or if something more serious happens, we are here for you.
Driving a certified Mazda is exciting enough, but it's about to get better with the addition of 3-month, free trial of SiriusXM® Satellite Radio. With over a hundred channels from which to choose, you're never going to run out of tunes on your next big road trip. From stand-up comedy to old-school country music, you can enjoy commercial-free tunes.
Your Certified Mazda Retailer Harrisburg PA
Sometimes pre-owned vehicles just make more sense and at Faulkner Mazda Harrisburg, we know it. For this reason, we want our customers to feel really good about their pre-owned vehicle purchase and there is no better way to experience that feeling than with a certified vehicle. Mazda vehicles are known for being fun to drive, so don't stop looking for adventure in the Mechanicsburg, Harrisburg, or Carlisle area, just make it more fun in a car that is new to you and of certified quality.